Stop Back & Neck Pain Without Surgery
Innovative Technology In Spine Rehabilitation
​
- Alleviate back pain
- Quick Results
- Lasting Recovery
- Research-supported evaluations based on EMG Studies
- Save patients from Spine Surgery
Hip, Knee or Heel Pain?
​
* It might be from your spine/back.
* Our innovative research-based nerve tests (EMG) will identify the source.
* It might save you hip or knee replacement surgeries.
* We can treat it with technology (without surgery).

Symptoms that might originate from lower back dysfunctions EVEN WITHOUT LOWER BACK PAIN: Hip or Groin Pain, Knee throbbing pain, or heel pain might originate from your spine and not from the painful segment. You might have NO BACK PAIN. However some neural impingement on small nerve twigs going to your hip, knee or heel might be the source of such pain. Such pain generators can be identified by our EMG testing of postural basis (lying versus, standing versus trunk movement dynamics). We will be able to tell you after the first testing session whether the pain generator is from your spine or not. Treatment accordingly MAY SAVE YOU TOTAL HIP REPLACEMENT, TOTAL KNEE REPLACEMENT (ARTHROPLASTY) or tarsal tunnel syndrome surgeries. Try it once and you will not regret it.
Testing & Treatment Protocol
Testing Dynamic/ Kinesiologic H-Reflexes (EMG) during unloading (lying) and loading (standing) conditions in 14 different postures.


Identification of:

Maximum decompression posture (OSP)

Maximum compression posture (USP)

Relative decompression postures.

Relative compression postures


In the clinic and at home treatment programs will be custom developed to decompress nerve roots.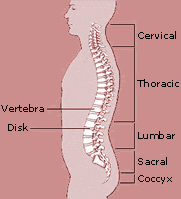 Exercise & Home Programs
Exercise that the patient should perform.

Movement and postures to be avoided?

Suitable sleep position.

Proper posture at workstation.

How to alleviate symptoms instantly.

How to maintain and prevent recurrent injuries.recover

Periodic Monitoring of Nerve Root Recovery & resolution of back, neck, leg, and arm pain.

Electrodiagnosis based evaluation & treatment of back and neck pain 90% Success rate in Non-surgical conditions 80% Success rate in Post surgical conditions
Schedule an appointment today!
Conveniently located near Downtown, Houston

Courteous Service

Periodic interaction with referring doctor

Texas Electrophysiology And Physical Therapy Services
1812 Wheeler St., Houston, Texas 77004

Tel: (713) 522-6004 Fax: (713) 522-8785